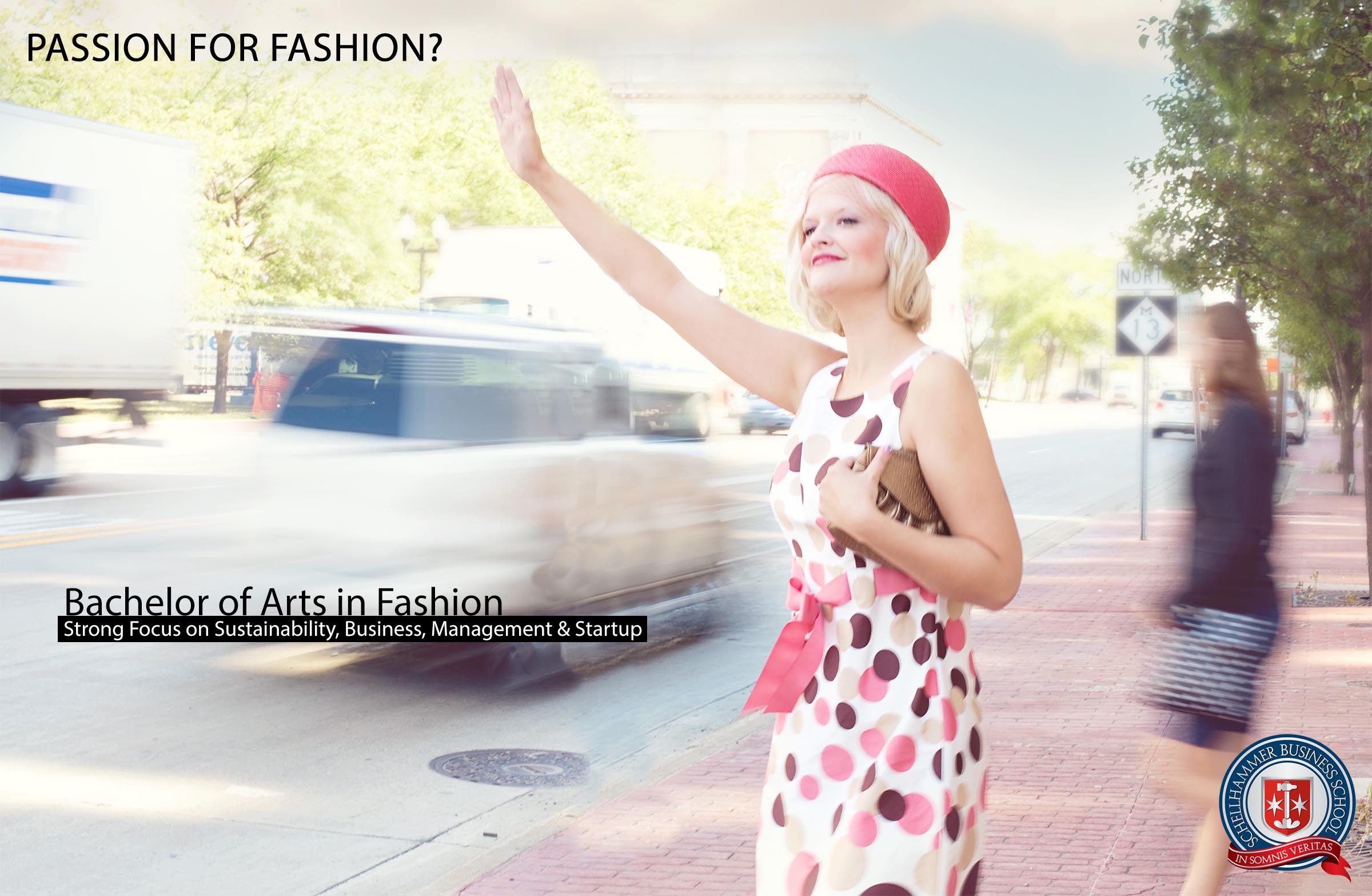 The Bachelor of Arts in Fashion at Schellhammer Business School has a strong focus on sustainability, business, management and startup. Apply today and start your future on a sustainable path. The world of fashion is in constant evolution. To succeed is to adapt, create and foresee. SBS graduates are taught the foundation and given the vision for a successful career in fashion. Transfer students welcome.
FIRST YEAR
Communication Skills
Fundamentals of Creative Design
History of Art
State of the Planet
History of Fashion Design
Fashion Marketing I
Business Law
Fundamentals of Fashion Design & the Industry
State of Humanity
CAD – Photoshop I & Illustrator I
Foundation of Business Management
Photography I
Portfolio Creation
Solutions for Humanity & the Planet
SECOND YEAR
Fashion Marketing II
Garment Technology I
CAD – Photoshop II & Illustrator II
Photography II
Personality Development
Fashion Textiles & Colour
Consumer Behavior
Catwalk Styling 1 – (Make-up & Hair)
Garment Surface Ornamentation
Law, ethics and International Business
Cross Cultural Business Management
Fashion Merchandising & Branding
Garment Technology II
Personality Development
THIRD YEAR
Fashion Marketing III
Sales and Purchasing Management
Strategies of Negotiation
Intellectual Property Law for Fashion Business
CAD – Photoshop III, Illustrator III & InDesign
Personal Branding
Fashion Production & Technology
Production Management
Photography III
Small Business Management
Project Management
Entrepreneurship & New Venture Creation
LANGUAGE CLASSES OFFERED: (Spanish, French, German, Italian, Chinese Mandarin, Japanese, Russian and English)
Please note that subjects offered may vary from the published list and are revised periodically to ensure maximum relevance to the related industry and business world. Language classes are based on demand (minimum five students) per level and must be chosen prior to the start of the trimester.
(Visited 1,085 times, 1 visits today)