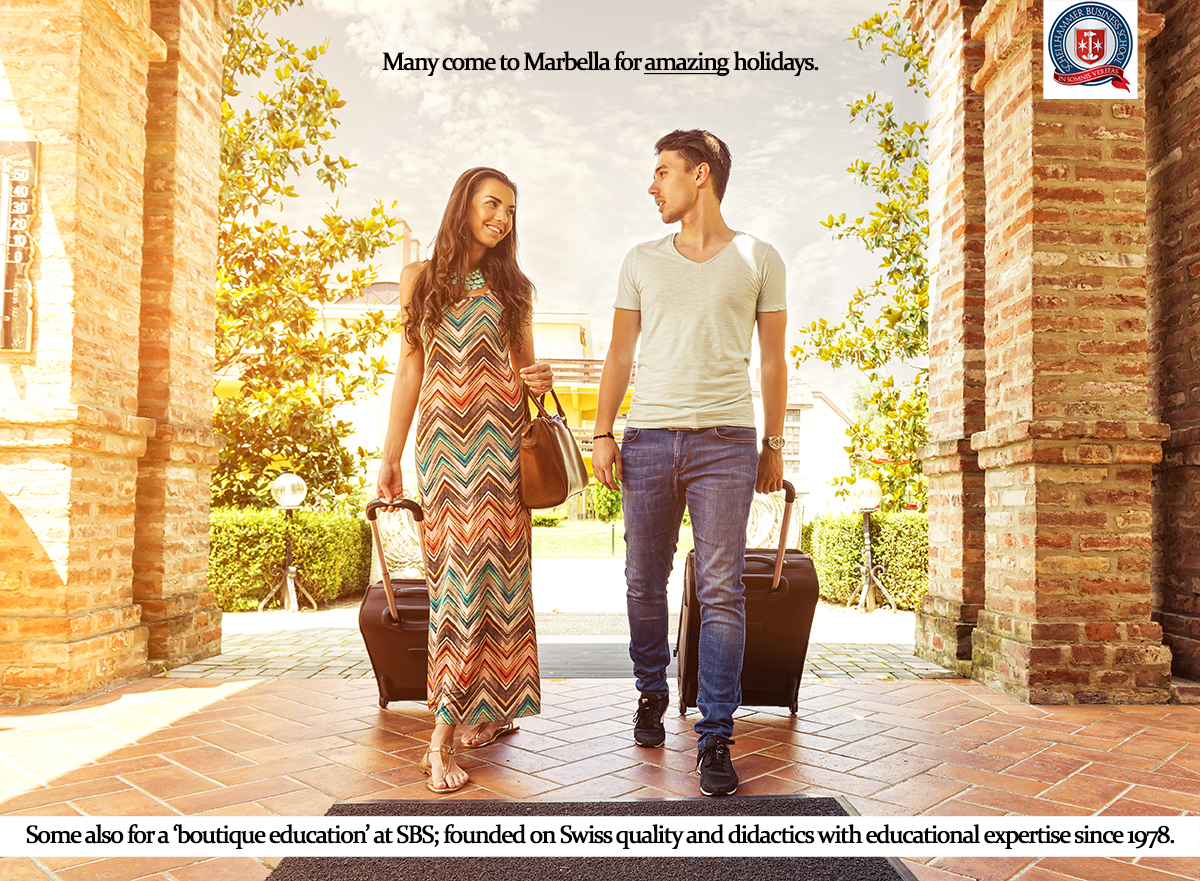 WHERE IS MARBELLA?
Marbella is both a town and a municipality. This lovely Mediterranean city belongs to Málaga; the most southern of the Spanish peninsula's provinces. There is easy access to the international airport of Málaga.
MARBELLA – THE CHOSEN DESTINATION!
Marbella provides an entrepreneurial hub for the international business community for whom it is first choice when mixing business with pleasure. This provides a wonderful cosmopolitan atmosphere in which you feel welcome.
Marbella is renowned for the social standing of its residents and visitors. These include international royalty and celebrities of worldwide reputation (King Fahd of Saudi Arabia, Tom Cruise, Antonio Banderas, Britney Spears, David Beckham, even Osama bin Laden was here once). It is an exciting kaleidoscope of colour and language.

WHERE TO LIVE IN MARBELLA?
Marbella life is best described as smart-casual. It enjoys a relaxed, almost hedonistic lifestyle drawing on the wealth and experience of residents who predominate in the nearby affluent urbanizations. These embrace Golf Valley in Nueva Andalucia; exclusive residential estates in La Zagaleta and Sierra Blanca, each with their panoramic views of distant Africa and Gibraltar with its incomparable sunsets.
Compared to elsewhere in Europe Marbella is relatively free of crime, unsociable behavior, and as you might expect is environmentally friendly.
WHAT DOES MARBELLA OFFER?
The list of ongoing events; business, social, sport and leisure opportunities could never be adequately set out on a website. To these can be added shopping experiences that attract the most self-indulgent. Car enthusiasts too will be spoiled for choice and limited only by their imagination and of course their bank balance.
MARBELLA GASTRONOMY
Here the world's foodies discover the gourmet delights served up in this most gourmet eclectic of cities. Be prepared for many more than the traditional dishes of Andalusia's countryside and its sea fare. Here you will find international cuisine at its best as you explore a myriad of watering holes; bistros, bars, restaurants and clubs.

MARBELLA SPORTS
There was good reason for the coveted Sports City of Europe award being granted to Marbella. Golf and tennis, when set against the many other sports available, are minority pursuits: There really is an abundant choice. Whatever your sporting interests, including water sports, presume to be more than adequately provided for.
Imagine; water sports with a choice of sun-drenched beaches stretching 100km along a languorous coastline in the morning; lunch, and then skiing in the Sierra Nevada ski resorts in the afternoon.
MARBELLA NATURE
The Marbella region's nature reserves and natural parks are unique to southern Europe. Doñana on the west coast is also a protected habitat; home to flamingoes and other fabulous wildlife creatures and plants. It has been claimed that the area has the highest concentration of protected parks and nature reserves in the world.
MARBELLA NIGHTLIFE
The satellite resort of Puerto Banus and similar attracts both the fabulously wealthy and celebrity spotters; not to mention those who love to gaze at yachts that surpass their wildest dreams. Here you will discover both night and day lifestyle experiences essential to broadening the imagination of students fortunate enough to be a part of this vibrant community.
Here the term chill-out means you do it in Europe's perfect climate where even in mid-winter shorts and light tops are de rigueur.

STUDYING IN MARBELLA
To study in Marbella is to absorb a truly international environment, free from pollution where it is safe and secure. Equally important there is easy and cheap access to the culturally rich cities of Granada, Seville and Cadiz.
To Marbella's quality of life can be added a unique lifestyle experience considered by many to be Elysian. It is doubtful if anywhere else on earth is so complementary to the perfect education and graduation.
Studying in Marbella means living in an international environment with residents from all over the world, free from pollution and only a stone's throw away from amazing world renowned cultural opportunities.